According to data, there are about 900 million kilograms of plastic waste generated in Singapore annually. We can take full advantage of these easy-obtained plastic waste and benefit from the plastic waste recycling business. DOING DY-Series waste pyrolysis plant and pyrolysis oil distillation plant are the environmentally friendly machines that can recycle plastic waste into energy and fuels in Singapore.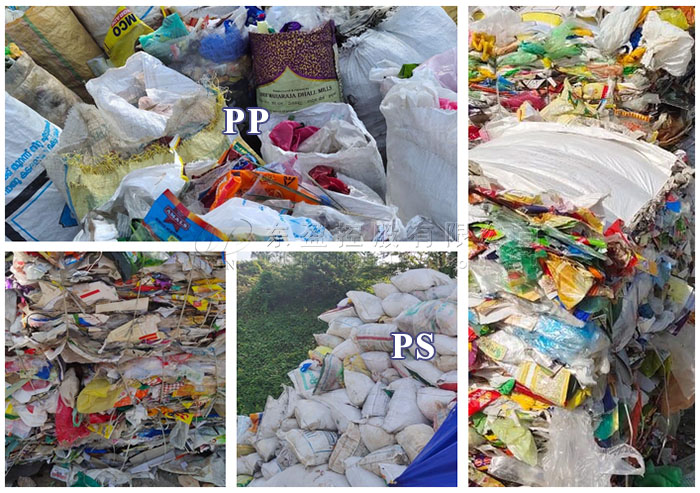 Raw materials
DOING GROUP spent many years on the research and development of the plastic waste to energy and fuels project. Our waste pyrolysis plant can convert the plastic waste into fuel oil, carbon black and syngas. Normally, the yield of plastic pyrolysis oil can be 30% to 75%. If your plastic waste material is pure, clean and dry, you could get a higher oil yield. The final products can all be used as heating fuel to use in the industries.
And if you want to get diesel fuel, DOING distillation plant can further refine the plastic pyrolysis oil into diesel that can be used in diesel generators, diesel engines, heavy machinery, etc. Today, international oil prices continue to increase, the sales market of pyrolysis fuels and diesel fuels is broad and excellent, and has a bright market prospect.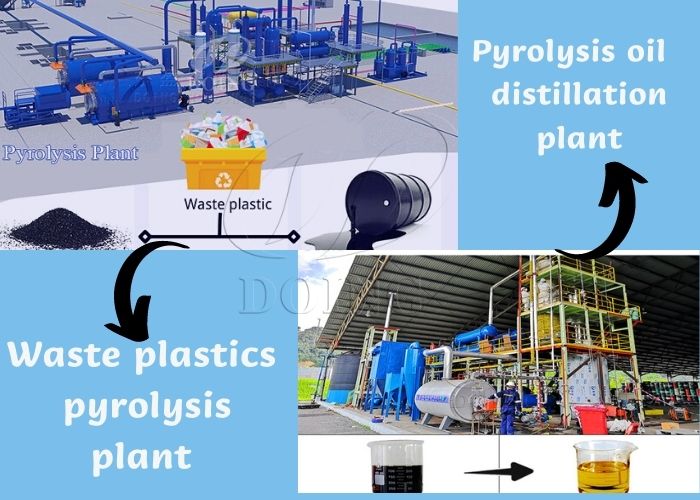 Waste plastic to diesel plant
This waste plastic to energy and fuel project can not only avoid the pollution problem caused by the waste plastics but also bring huge economic benefits. We have installed related waste to energy and fuels projects in 90+ countries, including Singapore. And we got a great abundance of great feedback about the effect of DOING waste pyrolysis plant+distillation plant.
If you are interested in setting up the plastic waste into energy and fuels recycling project in Singapore or other countries, welcome to send us inquiries! We will send you more machine details of DOING plastic waste pyrolysis plant+distillation plant and customize professional solutions based on your requirements to maximum your benefits!