Is it possible to produce diesel from waste plastic? This sounds amazing, but it is true and the principle is very simple. Why can you get diesel from waste plastics? The main reason is that the molecular structure of diesel is similar to plastic.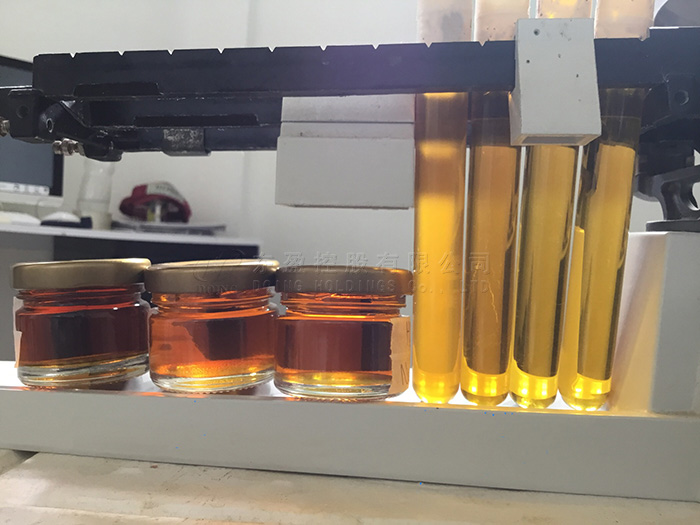 Diesel from waste plastic
Let's talk about diesel first. Diesel is a hydrocarbon compound composed of two elements, carbon and hydrogen, extracted from petroleum. While plastic is an organic compound extracted from petroleum. The nature of plastic and diesel is similar. They are both hydrocarbon compounds. Therefore, diesel can be produced from waste plastic in an effective way.
The process of getting diesel from waste plastics is the result of two operations. First, the waste plastic needs to be cracked to obtain a heavy fuel with a larger molecular weight, and then the heavy fuel is further purified and distilled to obtain light fuel diesel and asphalt. The equipment used in this process is the plastic pyrolysis plant and plastic oil distillation machine.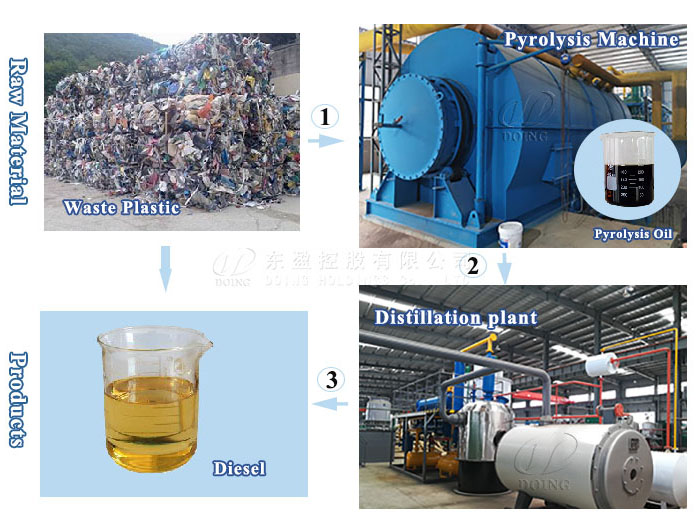 Getting diesel from waste plastics
Under the condition of high temperature without oxygen, the plastic pyrolysis plant can convert waste plastics into oil gas, and the pyrolysis reaction occurs, which can make the large molecules in the plastics break into small molecules of gas, and the small molecules of gas are condensed into liquid plastic pyrolysis oil through the cooling system.
The resulting plastic pyrolysis oil is then distilled and catalyzed by the plastic oil distillation machine to produce diesel oil.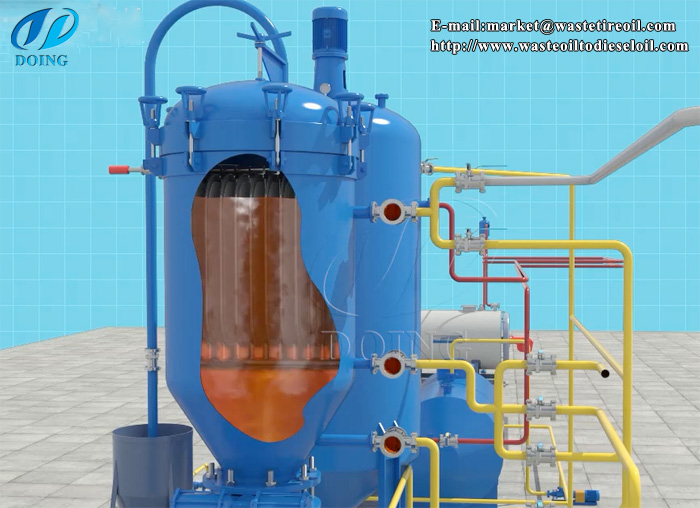 Plastic pyrolysis oil is distilled and catalyzed by the plastic oil distillation machine
In this way, after the perfect combination of the two devices, we can get precious diesel oil from the waste plastic. This method not only solve the problem of environmental pollution caused by waste plastic, but also provide us with new energy. So far this project has received a lot of attention from investors.
Our company DOING has 10 years of experience in plastic pyrolysis plant and plastic oil distillation machine. And good news is experiments and practices have proved that the oil yield of diesel oil from waste plastics is generally higher.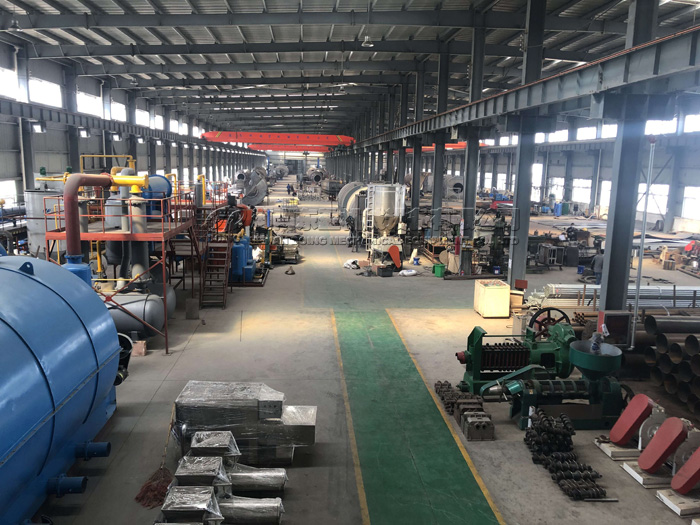 DOING factory
If you have a lot of plastic waste to deal with, or if you are interested in plastic to diesel projects, please feel free to contact us, we can provide you with appropriate equipment and accurate configuration plan.