On October 6, 2023, our Taiwanese customer ordered 2 sets of 500kg skid-mounted solid waste pyrolysis machines and 1 set of 500kg skid-mounted pyrolysis oil refining machines. These 3 sets of machines can turn waste into energy. For example, waste rubber tires, plastics, and oil sludge can be processed into diesel oil, which can be sold directly and earn profits.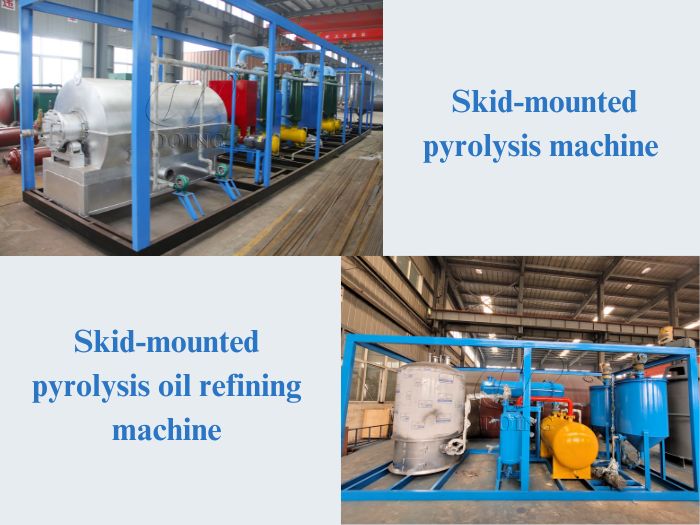 DOING skid-mounted pyrolysis machine & pyrolysis oil refining machine

Machine details:
Processing capacity: 500kg (DOING provides 100kg-50TPD pyrolysis machines and 100kg-14TPD pyrolysis oil refining machines, you can choose according to your own needs.)
Type: skid-mounted, which is easy to install, small footprint, and low investment cost
Operating system: PLC control system, which has a high degree of automation and saves labor costs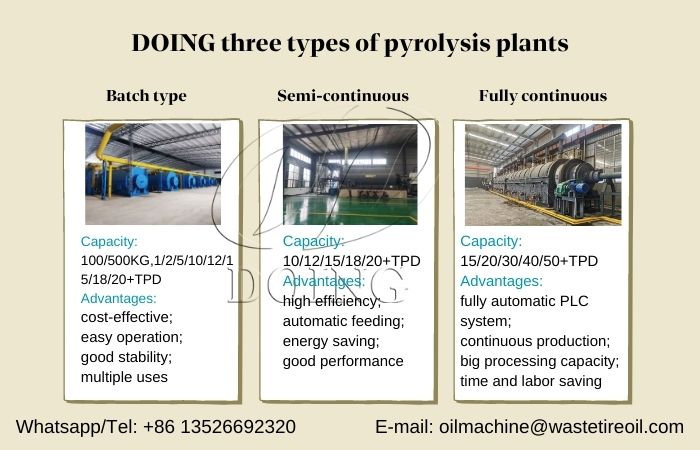 DOING different processing capacities pyrolysis machines

DOING has been engaged in the production and development of solid waste pyrolysis machines and pyrolysis oil refining machines for more than 13 years. We have mature technology and professional teams to provide customers with comprehensive services. At present, we have signed a contract with our Taiwanese customer, and we will arrange production immediately. Our project manager will communicate with our Taiwanese customer online about the production progress. When production is completed, the shipment will be arranged as soon as possible, and then we'll arrange installation guidance and operation training online or site.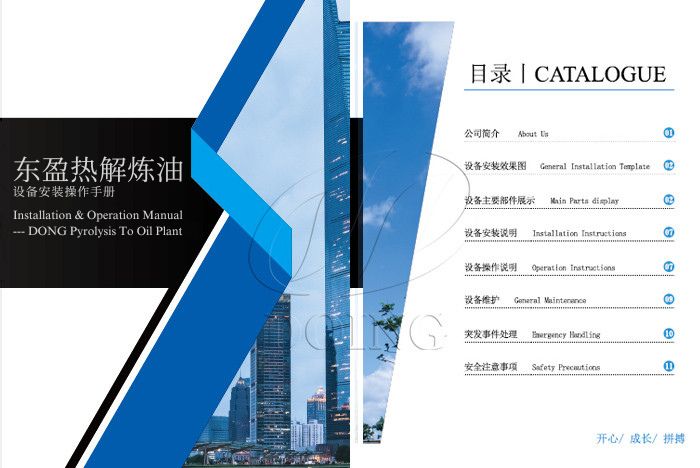 DOING machine installation and operation manual

If you are interested in our solid waste pyrolysis machines or pyrolysis oil refining machines, please feel free to contact us. DOING will provide free quotation, one-on-one introduction and free solution design services