Waste oil refining plant is specially designed for waste oil and pyrolysis oil to diesel. This whole refining process includes distillation, cooling, decoloring and deodoring system. The final diesel product could be used as alternative fuel in diesel burners, generators, heavy machinery and agricultural machinery, etc. Generally, the diesel output is about 80-85%. The refining residues can be used as asphalt for paving ,or directly sold to asphalt refineries for further refining.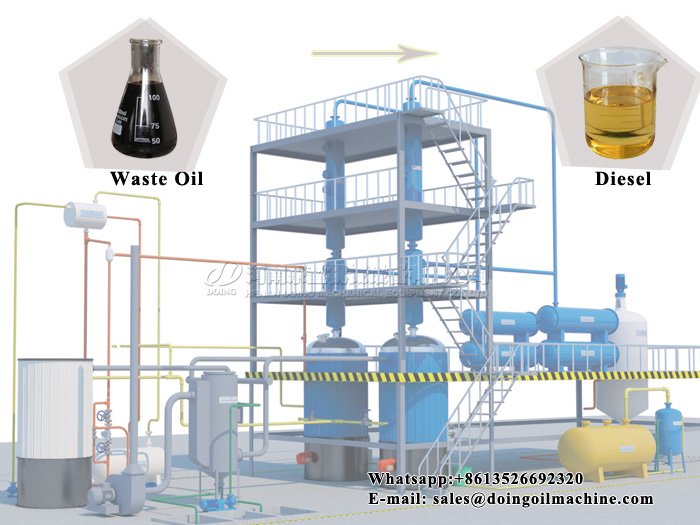 DOING waste oil refining plant
When you collect a large amount of waste oil from repair shops, various factories, and ships, you must be wondering what to do with it. How to recycle reasonably without causing environmental pollution? According to the relevant laws and regulations of our country, waste oils a hazardous waste stipulated by the state, and there are strict regulations on disposal. It is absolutely impossible to throw it away directly.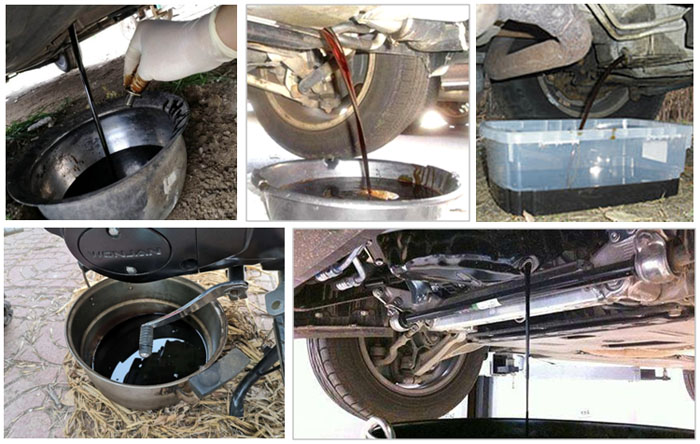 Large amounts of waste oil
At present, there are two types of treatment channels for waste oil on the market. One is to obtain base oil through special process treatment, but this base oil is different from the standard base oil on the market, so the market utilization rate is not high. The other one is to refine waste oil into diesel through waste oil refining plant. This kind of diesel is widely used and can alleviate the shortage of diesel resources, so it is popular by more people. Currently, DOING's waste oil refining plant has been installed in more than 70 countries.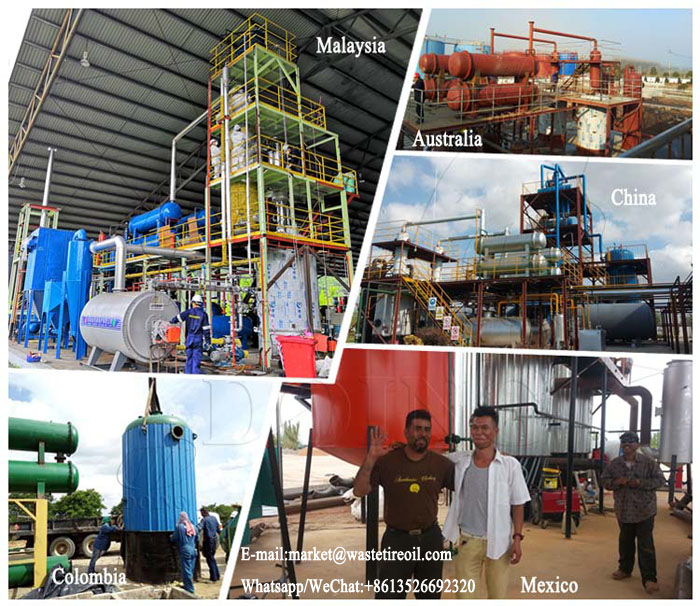 DOING waste oil refining plant project case around the world
You definitely want to know how much investment is required to invest in such a set of waste oil refining plant and what preparations need to be made?
1. Different configurations of waste oil refining plant have different prices, and production efficiency and diesel quality are different, such as the auxiliary conducting oil boiler heating system can improve the heating speed, shorten the production time, improve the production efficiency. The filter system can further filter the diesel to get better color, cleaner quality diesel, to increase the price of diesel sales.
2. You need to confirm the amount of waste oil that can be collected, ensure the stability of the supply of waste oil, investigate the market for diesel, prepare the factory, for a 5-ton waste oil refining plant covering an area of about 300 square meters.
Now you should have a general understanding of waste oil refining plant . If you are interested in waste oil refining plant and want to learn more, please consult us.