On July 10, 2019, two sets 12T waste tyre pyrolysis equipment ordered by customers in Ukraine has been successfully installed. The installation took about a month, and the trial operation was successfully completed yesterday. The following is the installation picture that the customer feedback to us.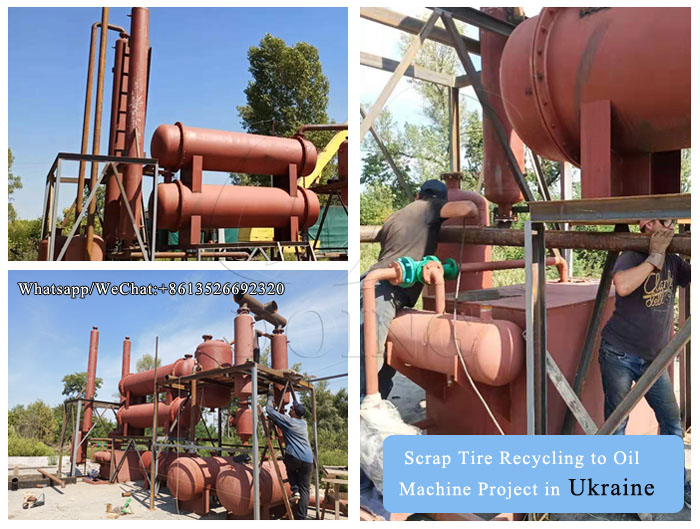 Two sets 12T waste tyre pyrolysis equipment were being intalled
It is understood that the waste tyre pyrolysis project is the Ukrainian customer after more than three months of investigation and investment. Surprising is that the final success. Through pyrolysis, the waste tyres are converted into the fuel oil, steel wire and carbon black. These products can bring rich profits to customers.
We know that fuel oil is a valuable resource in our lives, and the price of it is generally higher, but waste tyres scattered in every corner of life, or at a very low price can be purchased in large quantities. Ukraine customer just grabbed this very good money making project. After coming to DOING company inspection, he ordered two sets of waste tyre pyrolysis equipment very readily. He choose DOING company mainly because he trust DOING company's comprehensive service, especially after-sales service. He learned from his friend that DOING company not only provides professional factory engineers to provide on-site guidance for installation, but also provides free training for customers until the workers can operate the equipment normally.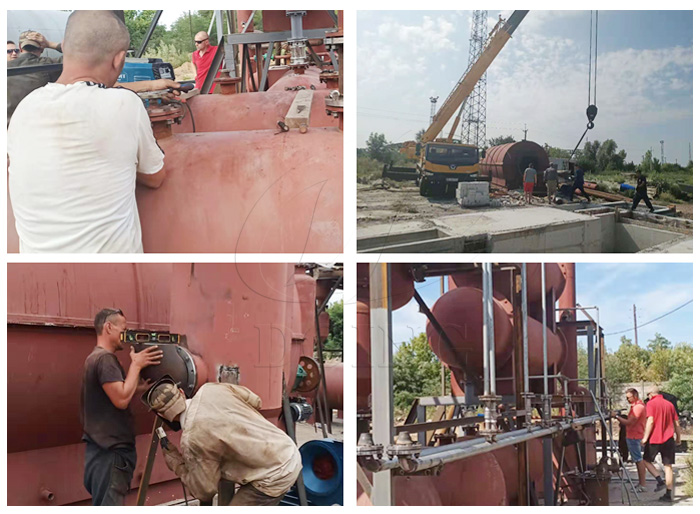 Ukrainian customers were very cooperative with the installation
The after-sales service provided by the DOING company completely eliminates customers' worries. During the installation, the customer from Ukraine cooperated with DOING engineers very much and completed the installation of the waste tyre pyrolysis equipment in a relatively short time.
After the installation, DOING's refining engineer, Mr. Han, gave detailed training to the operators of the customers in Ukraine and emphasized the safety precautions. In addition, DOING company also provides detailed installation manual for each customer who orders equipment, so that workers can check at any time.