The following is the picture of Panama customer's waste tyre pyrolysis equipment after the second installation. This installation is because the customer needs to change the site of pyrolysis equipment.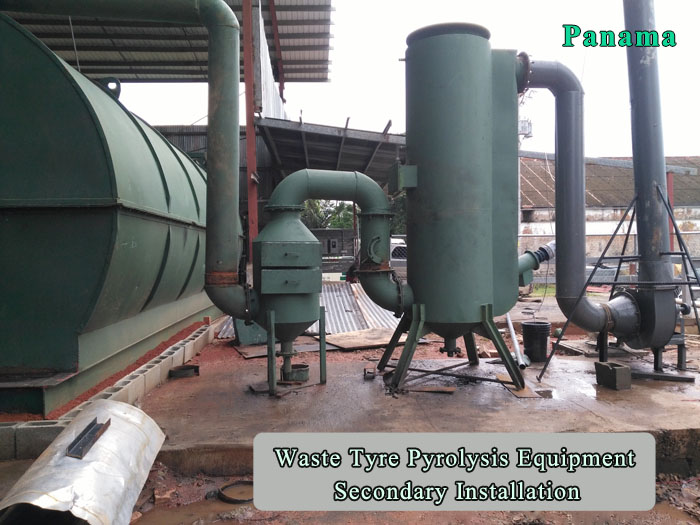 Waste tyre pyrolysis equipment after the second installation
This set waste tyre pyrolysis equipment was ordered in 2015. It has been running since installation until this year. Due to the site, the Panamanian customer wanted to move the waste tyre pyrolysis equipment to the new site, so he contacted DOING company for help. After communication, DOING company sent engineers to instruct the second installation of the equipment within the specified date according to the customer's requirements.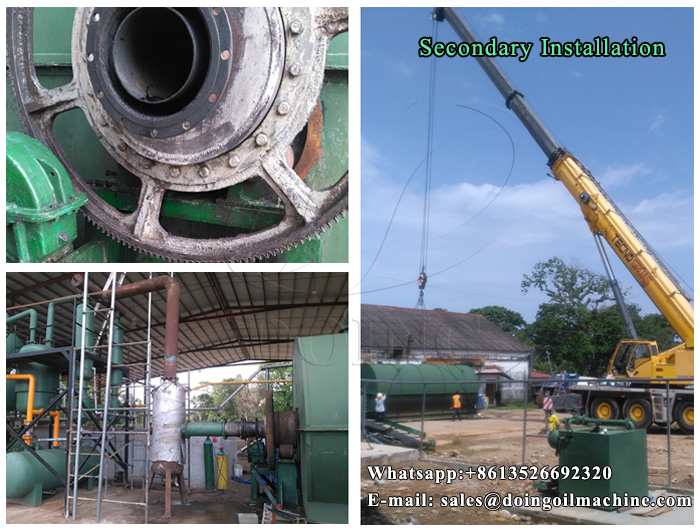 The detail of the second installation
The above is the detail picture of the second installation. It can be seen from the picture that the equipment ordered five years ago is also with good performance of each part. The second installation is more energy consuming than the normal installation, because our engineers need to dismantling the equipment from the current site first without any damage.
But with the perfect cooperation of our engineers and customers, at present, waste tyre pyrolysis equipment has been changed to a new site, and it can operate normally after installation. After seeing the normal operation of the equipment, the customer was very happy and gave a thumbs-up to our engineer.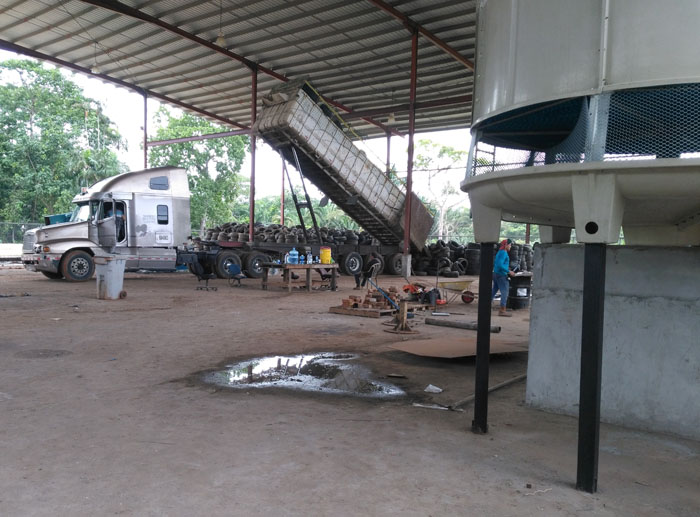 A place where customers store waste tires
The new site for the Panamanian customer has a large space to stack the waste tires collected in advance and to expand the scale of the waste tire pyrolysis equipment project. In terms of scaling up the project, the Panamanian customer decided to cooperate with us directly based on the good after-sales service and product quality of DOING company and he will purchase two sets waste tire pyrolysis equipment directly from DOING.
As a waste tyre pyrolysis equipment manufacturer with nearly ten years of experience, DOING group always adhere the spirit of "quality first, integrity management" and won the praise and trust of customers all over the world. If you are interested in our equipment, please feel free to contact us.