On January 12, four sets of 12 T /D waste tire pyrolysis equipment were successfully installed in Fujian, China. The entire installation is guided by DOING engineers, from the planning and design of the site to the assembly of various small components. Site planning is carried out on the basis of scientific and reasonable calculation, and the assembly of each component must go through patient assembly and strict inspection and acceptance.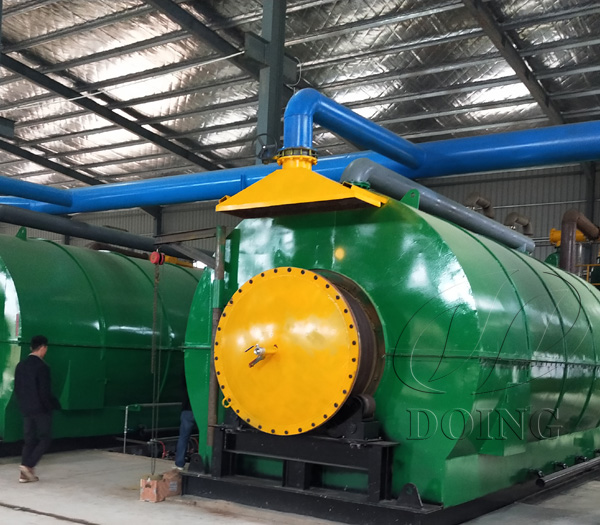 Waste tire pyrolysis equipment
The fulfillment process of this order can be said to be rather tortuous, but after careful consideration and comprehensive investigation, the customer finally decided to buy DOING's waste tire pyrolysis equipment. The equipment customer purchased mainly includes 4 sets of 12T/D waste tire pyrolysis equipment, 1 set of automatic feeder, 1 set of carbon black extraction system, 2 sets of smoke purification system, and 2 sets of tail gas purification system. It took six big trucks to load the equipment.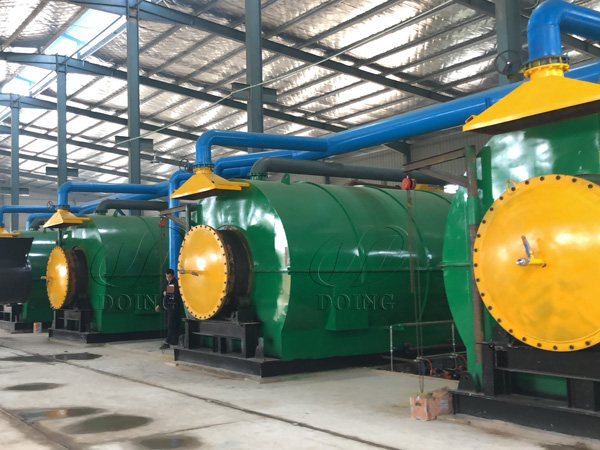 Waste tire pyrolysis equipment installed side by side
This Fujian customer is a very careful person. Before placing the order, we communicated many times and the customer raised many questions. Finally, the customer placed an order. When the goods were about to be delivered, the customer came to DOING company to inspect the equipment in person for a week. The customer examined the large equipment and small parts very carefully. Shipment was arranged after all the inspections were qualified. The customer did not leave until all the trucks loaded with equipment had left.
After successful installation, the customer is very happy to send us the pictures after installation. We can see from the picture that the client's factory workshop is relatively spacious and bright, and the layout of the entire installation is also very neat and reasonable. We are so happy for this client.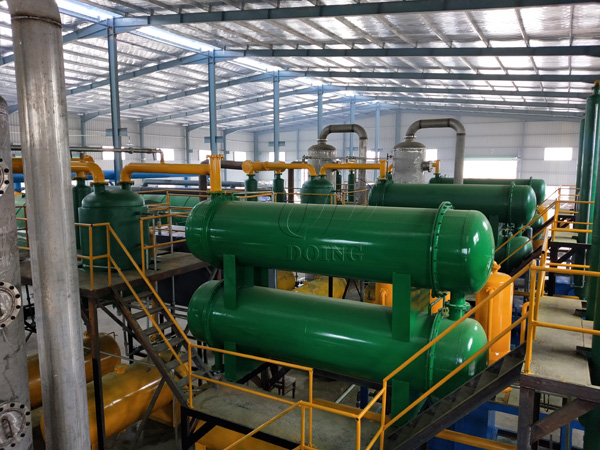 Waste tire pyrolysis equipment installed
The equipment is installed, it will be put into production. In the later production process, if the customer has any needs, we will provide all-round guidance. Let us wish this customer in Fujian a prosperous business and a prosperous future.