Now waste plastic pyrolysis plant is very popular and profitable. If you also want to do this business of waste plastic pyrolysis plant, you would better to make a plastic pyrolysis business plan which will help you do the project faster and more comprehensively. Now, DONG company according to10 years plastic pyrolysis project experance make the general plastic pyrolysis business plan for your reference.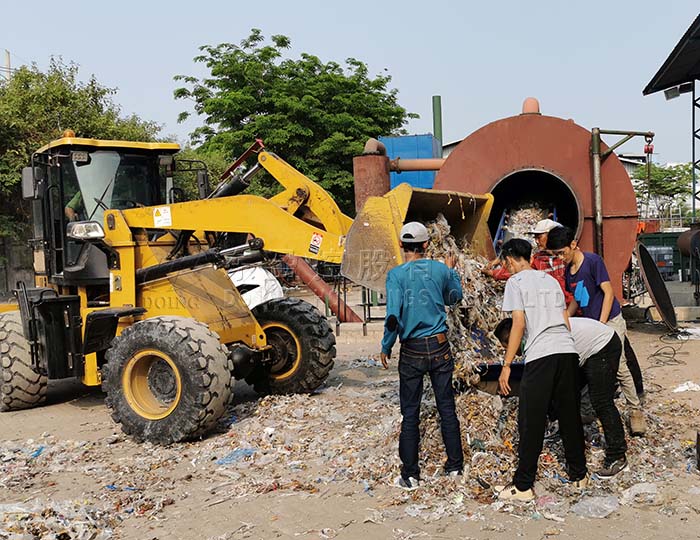 DOING waste plastic pyrolysis plant project
Firstly, get the sources of waste plastic supply in local market
The first step is the procurement of raw materials for processing. You will have to keep your suppliers to start your business. Choose the right supplier who can provide waste plastics at a very reasonable price. Before fixing the supplier, make sure the supplier supports you in delivering the raw materials. This is a very important factor to take into consideration as transport facilities for such huge items will increase your costs of production. After clearly analysing all this, make orders for your raw materials.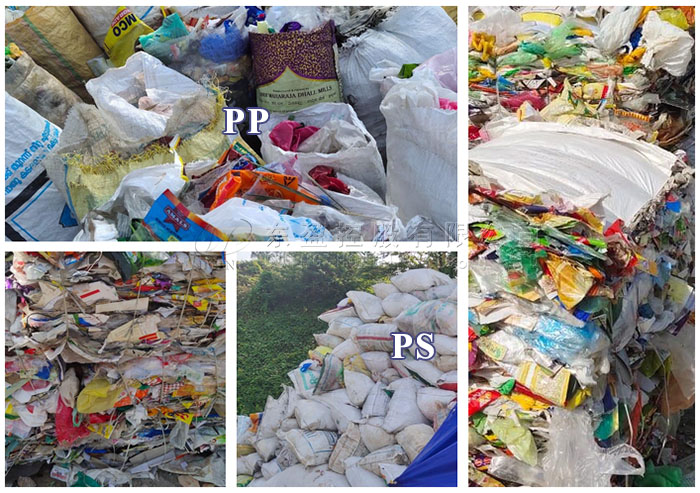 Waste plastic in local market
Secondly, do the market research for final products
Detailed market research for final products is necessary for a good plastic pyrolysis business plan. The final products of waste plastic pyrolysis plant are pyrolysis oil and carbon black. They have a wide range of uses in life. Pyrolysis oil is the main final product of waste plastic pyrolysis plant. It can be directly used in boiler factory, glass factory, cement factory and steel mill, etc. After further refinery, we can get diesel from pyrolysis oil that can be used in some generators and heavy machinery. Carbon black is the second main product from waste plastic pyrolysis plant. It can be used as heating energy after processing into briquettes, and can also used for rubber factory and painting factory after further processing. So when doing the market research, you need to see if there are such factories around you or to actually understand how the demand of them is for these final products.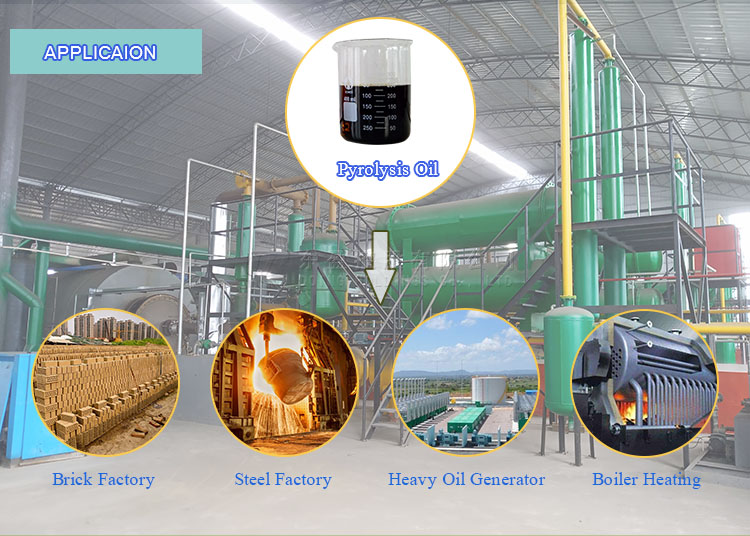 Pyrolysis oil application
Thirdly, select the suitable land
To start a plastic pyrolysis project, you should have the land in hand. If you don't have a land right now, you can consider to rent one. DOING professional engineers can provide the factory layout drawing according to your landscape. A proper layout will also be an added advantage to finish your processing stage in the stipulated time. Remember, the land should be capable of fitting production and warehouse. For example, the floor area of one set DOING 10ton capacity batch waste plastic pyrolysis plant is about 400㎡, and you need prepare more space for waste plastics and final products.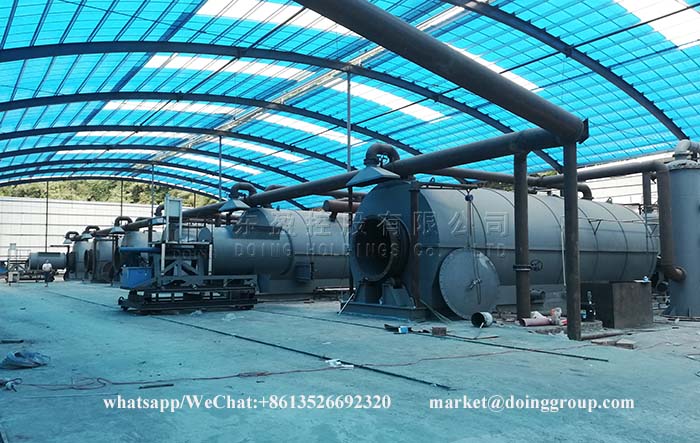 The land for waste plastic pyrolysis plant
Finally, choose a high quality waste plastic pyrolysis plant
The waste plastic pyrolysis plant is the core factor that affecting the profit of plastic pyrolysis business, so choose a high quality waste plastic pyrolysis plant is very important. Now the pyrolysis technology is developing fast, and Henan Doing as a lead manufacturer and supplier of pyrolysis plant may be your best choice. In the process, we continue to innovate and use the most effective processing technology. For the equipment raw matrial and manufacturing , we use high-quality steel plate and advanced three-step welding process. We have dedicated in manufacturing the waste plastic pyrolysis plant for 10 years and welcome your visit freely.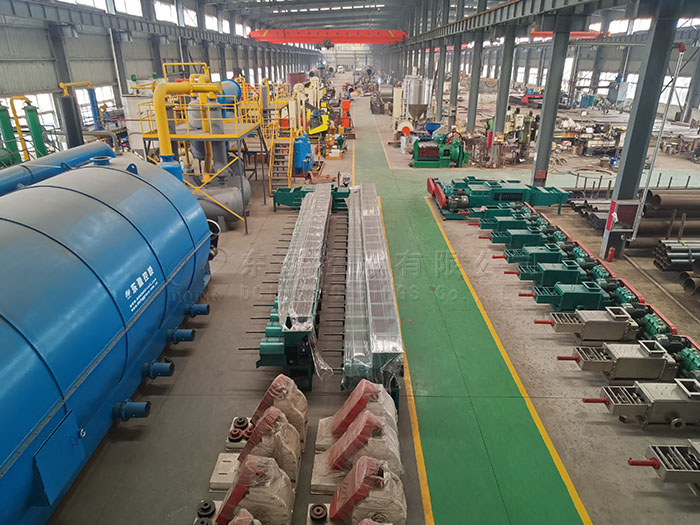 DOING factory
When the above business plan is finished. To save time, you can proceed all the works in the plan at the same time.
We are very glad to guide you for doing waste plastic pyrolysis plant business plan and help save your time and energy. Hopefully it is helpful for your plastic pyrolysis project. If you have any questions, please contact us directly.