On the morning of October 8, 2019, 4 sets of 12T waste tire recycling pyrolysis plant have been loaded and will be sent to Peru.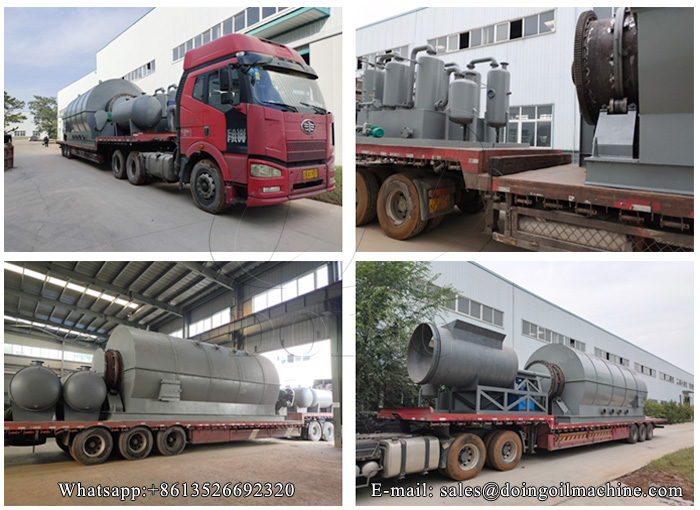 Pyrolysis reactor was loaded separately
8 vehicles loaded with equipment will be transported from the DING factory to Qingdao port, where they will be shipped to Peru by sea. Four of the trailers were mainly loaded with reactor. The trucks are used for transporting other larger or more vulnerable parts.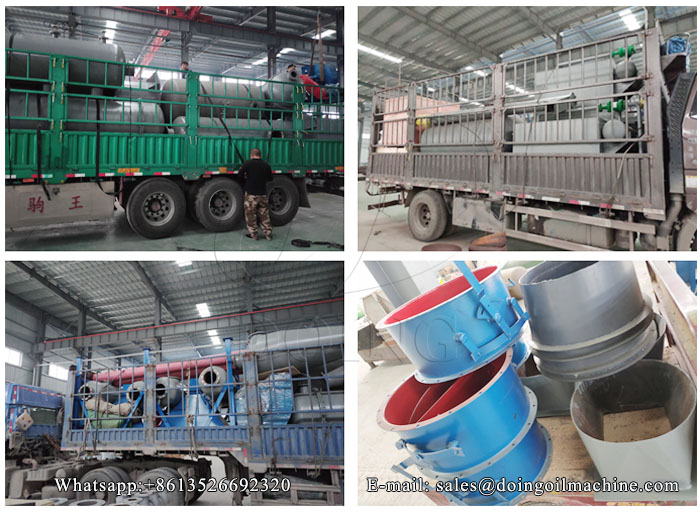 The rest of the parts have been loaded
When 4 sets waste tire recycling pyrolysis plant are shipped to Peru, DOING's professional installation engineers will go to Peru to guide the installation.