On October 9, 2019, one set 12T waste tyre pyrolysis equipment ordered by a Philippine customer was successfully delivered.
The waste tyre pyrolysis equipment ordered by the customer in the Philippines is mainly used to dispose of waste tyres. We know that in some countries, waste tyres can be obtained for free, and there are subsidies, tax exemption and other preferential policies for recycling waste tyres. Of course, doing tyre pyrolysis projects in the Philippines is also very promising.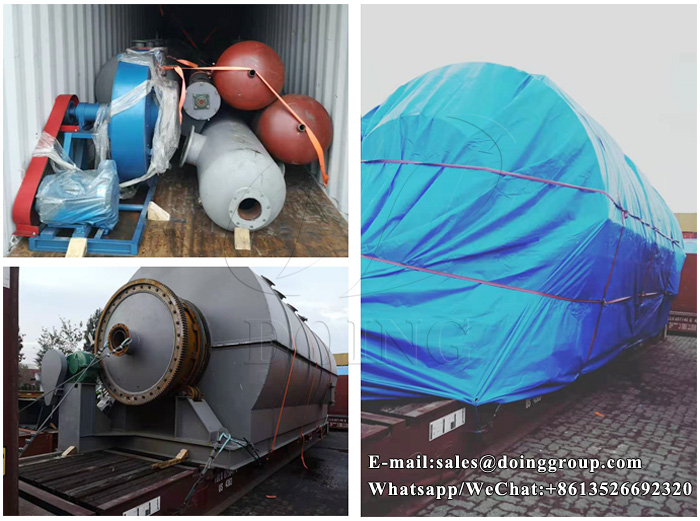 Waste tyre pyrolysis equipment was ready to delivery
The above is a picture of the shipment. Our company's waste tyre pyrolysis equipment is environmentally friendly. Through the use of waste tyres, tyre pyrolysis oil is produced, and of course, tyre pyrolysis oil can be further refined into diesel oil. In this way, environmental pollution sources can be eliminated and the shortage of non-renewable resources can be alleviated.
If you are also interested in the tyre pyrolysis project, welcome to visit our company. Henan DOING sincerely looks forward to cooperating with you.