On June 10, the 15TPD new designed waste tyres pyrolysis plant and 10TPD new design pyrolysis/waste oil refining plant passed the strict quality inspection of DOING plant engineers, and the pyrolysis plant and waste oil distillation plant were loaded from Doing plant to the port designated by Japanese customers.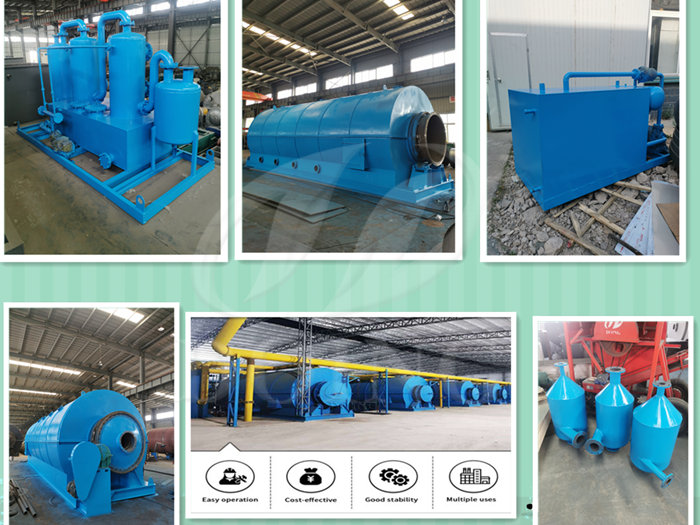 DOING waste tyre pyrolysis plant and distillation plant delivered to Japaan
It is worth mentioning that the 10TPD waste oil-to-diesel distillation unit ordered by the Japanese customer adopts the latest design of Doing engineers. The catalyst is mainly used to replace the traditional acid-base solution, and the waste oil and crude oil such as tire/plastic cracking oil, waste motor oil/engine oil/lubricating oil, etc. are refined into diesel oil. The whole waste oil-to-diesel distillation plant has higher operation efficiency, safer operation and low labor input cost.
If you want to convert waste tyres/plastics pyrolysis plant or pyrolysis oil/crude oil/waste oil into diesel oil and invest in diesel recycling business, please consult Doing Company! We can customize the best solution and right size waste oil to diesel distillation unit for you to help you get the most profit!