On May 18, 2022, a Chinese Fujian customer successfully ordered 4 sets of 15TPD waste tires pyrolysis plants from Doing Company. The order of 4 sets of 15TPD
waste tires pyrolysis plants
has been listed on the schedule of Doing factory and will be put into production soon.
The Fujian customer himself and his shareholders are engaged in the waste oil recycling business. Therefore, he has some knowledge of the famous pyrolysis plant manufacturers in China. When he decided to invest in waste tires to fuel oil recycling business, he inquired Doing Company for professional solution without hesitation.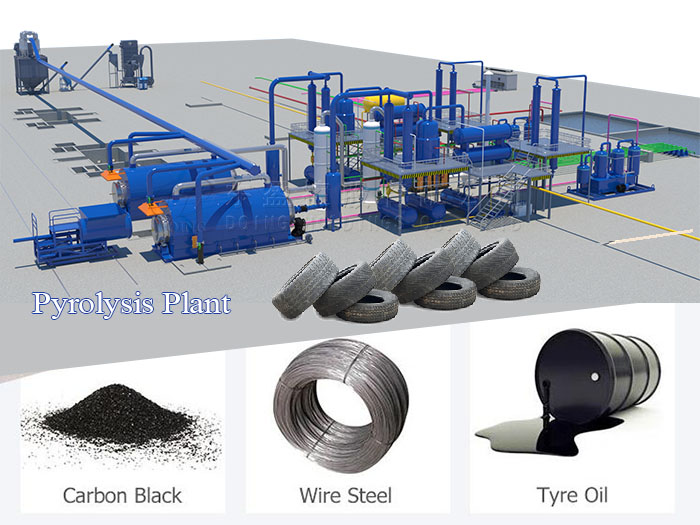 Waste tyres pyrolysis plant
The customer attaches great importance to the operational stability and safety of the pyrolysis plant. He learned that we had installed pyrolysis plant project in Fujian, so he sought the approval of our customers and went to pyrolysis plant project site in person. And then he expressed his high recognition of Doing pyrolysis plant for its advantages of mature technology, unique design and long service life, especially the design of our reactor pressure vessel head. Therefore, we this Fujian customer felt very glad to cooperate with Doing Company and ordered 4 sets of 15TPD waste tires pyrolysis plants.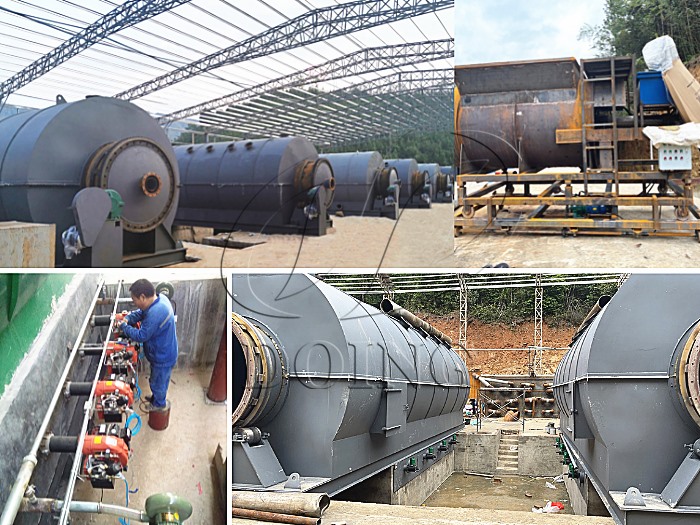 DOING project cases in Fujian
At present, Henan Doing Company has installed the pyrolysis plants projects for customers in more than 90+ countries and regions around the world. Please feel free to contact us for customizing professional solutions and the best pyrolysis plants if you also want to engage the waste tires/plastics to fuel oil recycling business!