On June 25, 2023, the 3TPD waste oil refinery plant ordered by the Canadian customer was inspected by the quality inspectors of Henan DOING Company, and it was successfully loaded from the factory to the port designated by the Canadian customer.
The following are pictures of the delivery site of the 3TPD waste oil refinery plant: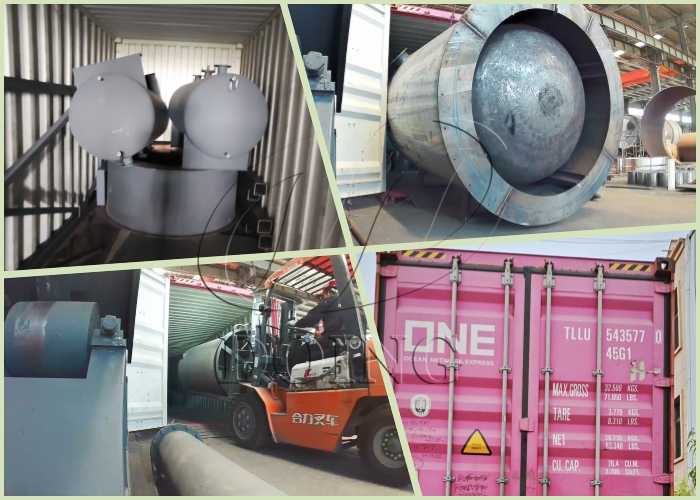 Pictures of waste oil refinery plant delivered to Canada

Our regular Canadian customer once purchased a set of 10TPD oil sludge pyrolysis machine to recycle waste oil sludge to fuel oil, which was delivered to Canada in February, 2023. During the last cooperation, the Canadian customer was satisfied with DOING's comprehensive strength and full services and reached a friendly relationship with DOING Company. So when the Canadian customer has the demand for the waste oil refinery plant, refining obtained oil sludge pyrolysis oil to diesel, the Canadian customer chose DOING again. And our sales manager recommended the 3TPD waste oil refinery plant to the Canadian customer based on his own situation.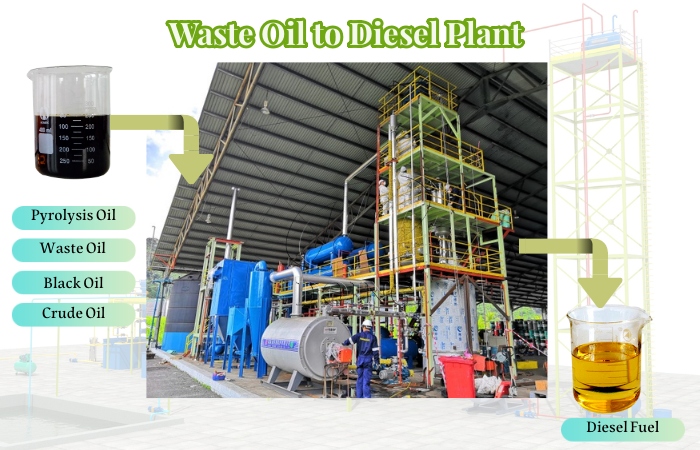 Multiple waste oil that waste oil refinery plant can recycle

The waste oil refinery plant ordered by the Canadian customer is one of our hot-selling products, which is not only easy to install and operate, but also can recycle a variety of waste oil, such as waste tire/plastic/oil sludge pyrolysis oil, waste lube oil, crude oil, etc. to diesel with clear color and good quality, so as to enhance the market competitiveness of the oil product and obtain more profits.
The two cooperation between DOING and the Canadian customer are inseparable from the company's high-quality products and services, as well as the trust and support of the Canadian customer. DOING will continue to uphold the tenet of "quality first, service first" to provide customers with better products and services. If you are interested in waste oil refinery plant, please feel free to contact us!