At the beginning of June 2019, DOING Company actively develops technical training to improve professional skills. The main participants in the technical training are the factory department, after-sales department and technical department.
For plastic recycling to oil plant, Henan DOING has always insisted on quality first, and is committed to creating high-quality plastic recycling to oil plant that satisfies customers.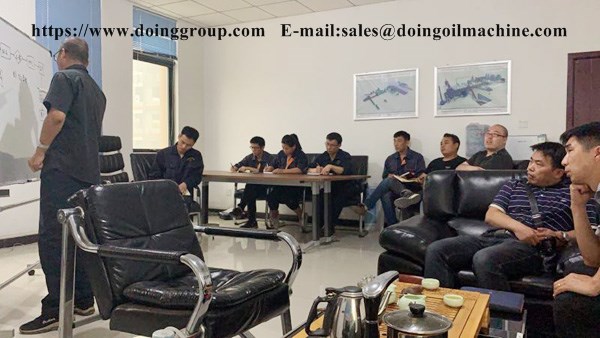 Technical training in progress
At the training meeting, each person listened carefully to the training content and took notes. At this time, their hearts are gathered together to improve the product quality and service quality of plastic recycling to oil plant.
As a leader in China's machinery manufacturing industry, Henan DOING has been continuously reforming and innovating, and its plastic recycling to oil plant has been sold to more than 40 countries and regions.