In April 2019, three sets 12T waste tire pyrolysis plant were successfully delivered to Nigeria.
In Nigeria, where industry is strong, the streets are awash with private cars. And the roads in Nigeria are not so good, so there are a lot of waste tires.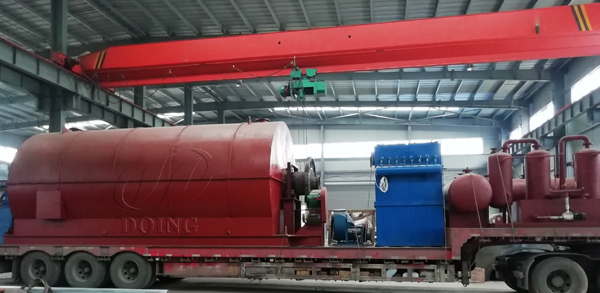 Waste tire pyrolysis plant in DOING factory
After investigation, the Nigerian customer discovered that the oil from the waste tire pyrolysis plant could be used for his fleet; while the tyre pyrolysis oil had a good price in the local; the steel wire could be remelted at his steel plant; and black carbon could be used as fuel for his steel plant.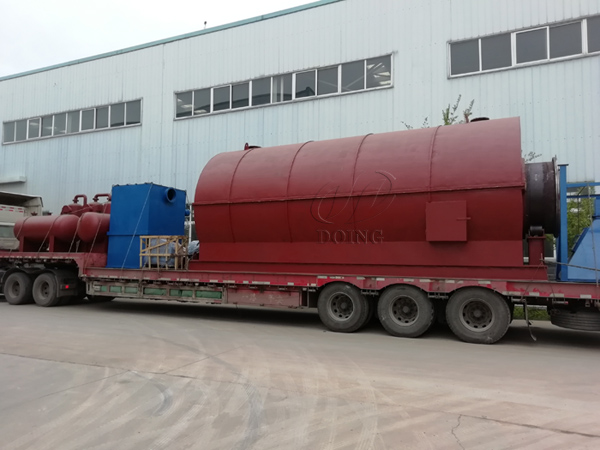 Waste tire pyrolysis plant delivered to Nigeria
The most important thing is that waste tire pyrolysis plant will not pollute the environment in the process of disposing of the waste tires. After such comprehensive consideration, the customer finally decided to do the tire pyrolysis project.
Therefore, the Nigerian customer directly signed a purchase contract with DOING company for three sets of 12T waste tire pyrolysis plant and paid a deposit.