Yesterday, one set small waste plastic pyrolysis plant from DOING factory was successfully sent to the port of Qingdao and will be shipped to Chile by sea from the port.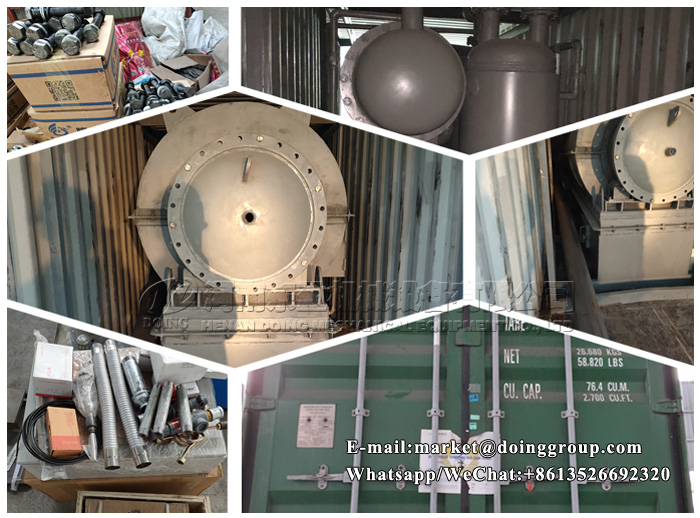 Small waste plastic pyrolysis plant sent to Chile
Although this pyrolysis plant is small in size and convenient for transportation, we did not relax. Instead, we fixed the equipment firmly in the transportation truck and container through various reinforcement methods, so as to avoid any damage to the equipment during transportation.
The small waste plastic pyrolysis plant will take about 20 days to reach Chile. And it can be used directly after delivery without additional installation.