On March 3th, 2023, a Japanese client ordered a set of 500kg/d plastics pyrolysis recycling machine from Henan DOING company! This plastics pyrolysis recycling machine has small capacity, which is very suitable for new investors to do feasibility study/trial running/science experiment.
This Japanese client was engaged in the plastic recycling business, and he collected many wastes for recycling, such as PE/PP/PS/ABS plastics, noodles packing bags; paper-mill plastics, etc. And our pyrolysis recycling machine can help him convert the waste plastics into fuel oil and syn-gas.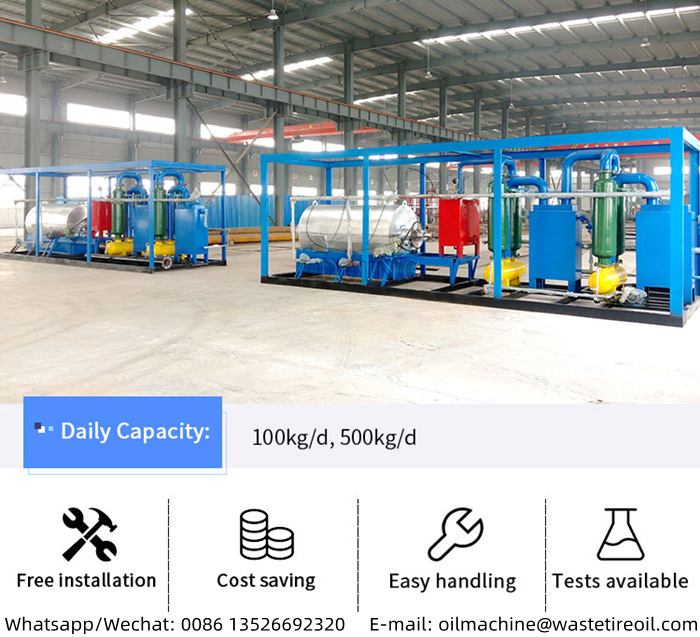 500kg/d small scale waste plastics pyrolysis plant

He paid great importance on the oil quality of plastic pyrolysis oil, so he wanted to start with the small pyrolysis plant for test running. With the advantages of free installation, mobile and high oil yield, our skid-mounted pyrolysis recycling machine attracted this Japanese client's attention.
DOING company has always been focusing on the R&D and fabrication of pyrolysis plants, and our pyrolysis recycling machines won the recognition of customers in 100+ countries and regions. We can manufacture different capacities of the skid-mounted type, batch type and full-continuous types of pyrolysis recycling machines based on your investment budget and requirements. Welcome to send us an inquiry!